Traveling with Kids is Rewarding!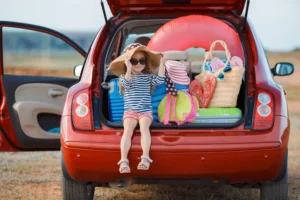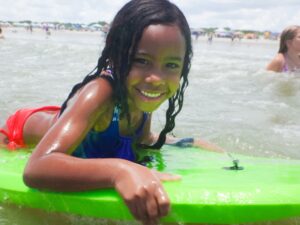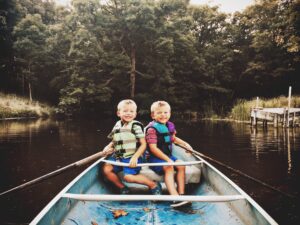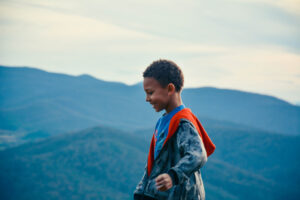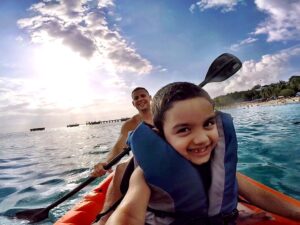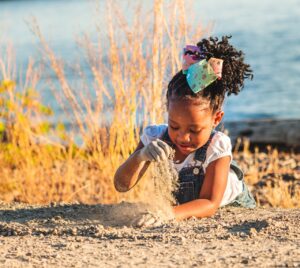 Watching your child's developing brain process the new smells, sights, sounds, and tastes of a new country can take a parent's breath away – in awe and sometimes in laughter too.  We share these five tips in hopes that it helps ease the turbulence of your next international vacation.
5 Tips For Family Travel
We'll take care of the travel plans, but we've listed a few helpful tips for you in preparation for your family trip.
1. Don't Overpack
Yes, you want to have a familiar item or two for your kids but keep in mind that they rarely use all these things while on vacation because there are too many new experiences to keep them busy and too many new things to ask you to buy!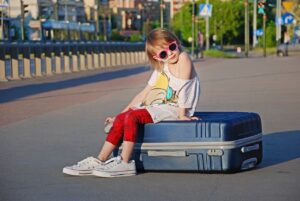 Suppose there's something you need that you left
behind you can buy it at your destination.  Be careful with this rule when visiting less-developed countries, but in most places that you travel with your kids, you'll probably have access to the essentials or extras you need and want for them.
Keep some space in your luggage for all the gifts and souvenirs you'll purchase along the way.
2. Take it Slow and Leave Plenty of Time
Don't underestimate how long things might take! When traveling with your family, everything will take longer than you expect, including:
Checking in at the airport
Getting through security
Buying snacks and drinks
Boarding the plane
Be sure to get to the airport early and leave plenty of time for things to go wrong, like the last-minute run to the potty.
You don't want to miss your flight because it took an extra 10 minutes to get your stroller and bottles through security. Then you are stuck at the airport waiting to be rescheduled with unhappy children.
Flying is just one example of taking it slow, though. Leaving extra time applies to all parts of your trip, and we, as your professional travel planners, will assist you with building adequate rest time into your itinerary.
When you have the kids along for the trip, you may not be able to squeeze 4 museums, 3 restaurants, a walking tour, and a bike ride all in the same day.
Once we know you're traveling with children or a multi-generational group, we'll ask additional questions to ensure we have all the necessary information to gauge interest and physical fitness levels before our research begins.
3. Snacks, Snacks, Snacks
To keep your vacation on track, you want to do everything to avoid a hungry family member. Taking along a few favorite snacks when you are out touring can help keep your family happy. Hangry kids can take a fun family trip to miserable in minutes. I can't emphasize this enough.
Always have snacks available for your kids!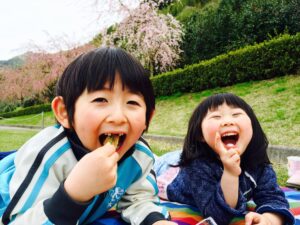 You never know when the time between meals will get extended. It could be a delayed flight, unexpected traffic getting to your hotel, or a tour that takes longer than you thought.
It doesn't hurt to have snacks for you and other adults traveling with you. Adults can get just as hangry as kids can.
4. Accept Things Will Go Wrong
We touched on this when we discussed leaving plenty of time for the unexpected when traveling with kids. This point can't be overstated, so let's address it again.
When you travel with kids, THINGS. WILL. GO. WRONG.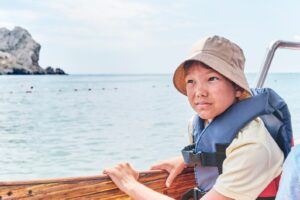 Maybe your little one has to go to the bathroom, and you miss a bus. Maybe
your son will leave his tablet in a taxi in Barcelona with no way to get it back. The part of the amusement park your daughter was most excited about is under renovation.
There's nothing you can do to avoid these situations. However, the sooner you accept the inevitable, the less stress you will feel. So, get your family in the right mindset now. Deep breaths. Lemons into lemonade.
Remember, travel is an adventure. Even if it has a few speed bumps, the experience you're giving your kids is irreplaceable.
5. Health, Saftey & Security
No matter where you are in the world, not knowing where your child is can bring panic to the most zen of parents. While on vacation, the stress of a lost child is magnified.
Keep Track of Your Child
You'd be surprised how easy it is to get wrapped up in something like buying train tickets in another language. The next thing you know, your son or daughter has wandered over to the little shop at the train station to check out candy bars. If those candy bars are on the far side of a shelf and you can't see your child, this could lead to a moment of panic.
If you're traveling with another parent or adult, share duties and negotiate those duties before each outing. If you're traveling alone with the kids, be sure that they stay in view. If necessary, hold their hands or have them sit in your line of sight.
Even the most vigilant parent can lose track of children. If your children are prone to wandering off, consider using a small GPS tracker that you can attach to their shoes or belt. The tracker will alert you if our child gets too far away and will let you track them to see exactly where they went.
Give Kids Your Contact Information
If a child gets lost despite your best efforts, you'll want them to have your contact information.
Your contact information should include the following items for all of the adults on your trip, so you have multiple opportunities for help locating your child.
Name
Phone number
Email address
Local address
The best way to share contact information for young children is with a note in one of their pockets. If they don't have pockets, tie a little card to their belt loop or stick it in their shoe. Don't be afraid to get creative, but in any case, make sure your child knows where to find it.
Help older kids memorize your phone number and email address. If they need the local address where you are staying, write it down for them or have them put the information on their phones. We all know a teenager isn't going to go very far without their phone.
 Travel With Basic Medicines
One of the easiest ways to ruin a day of travel or possibly an entire trip is to have a sick family member. It can be even worse if the whole family gets sick. Whether your child has an upset stomach from the bumpy bus ride to your destination or you find a new kind of tree pollen you're allergic to, you want to be prepared to make the sick family member feel better as quickly as possible.
It's always a good idea to take a few over-the-counter medications your family might need while traveling. Over-the-counter medications may include:
Headache medicines
Allergy medicines
Medicine for upset stomachs
Motion sickness prevention medication
Other medicines that might apply to your family or the specific trip
If anyone in your family is taking prescription medication, bring it along. Take your medicines in their original packaging, especially prescription medications. If you can't take the original package, grab a copy of the prescription from your doctor to show what your pill is, why you have it for border crossings, and if your luggage is searched.
Before your trip, check regulations for your destination and confirm you're allowed to enter the country with your medications without filling out additional paperwork or getting special permission.
Keep saftey top of mind!
We hope you enjoyed these tips and they help you prepare for your next trip.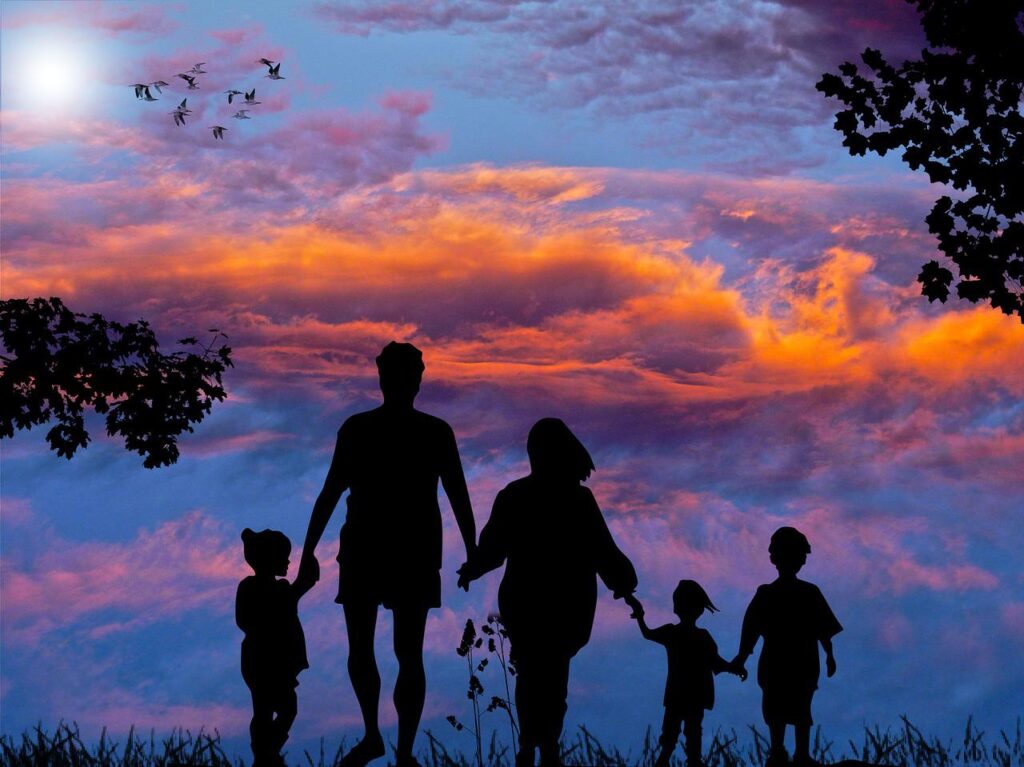 We know how important it is to have thoughtfully planned itineraries, so the travel is fulfilling for everyone.  Expats Traveling Group partners with trustworthy family-friendly tour operators all over the globe!  Our travel itineraries include unique and memorable experiences based on your interests, goals, and budget.
Kids can get hands-on with the local culture through handicrafts and volunteerism. Imagine your kids making pizza in Italy, playing the marimba in Guatemala, or writing numbers using Inca symbols in Peru. Often, doing is learning.
Thanks for reading until the end; I thought I'd share one more tip!
BONUS TIP: 
Pack Comfortable Headphones
Most airlines with entertainment options will provide passengers with cheap headphones to enjoy the content.
It's incredibly likely that your children will not be happy with the headphones the airline provides. They will be uncomfortable, too loud, too quiet, won't stay in their ears, or don't work the way your kids prefer.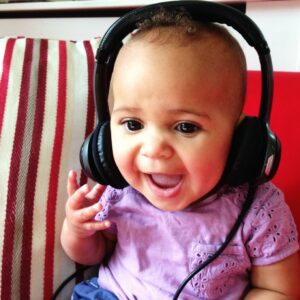 Finding a pair of headphones that fit your child's ears and are comfortable for long periods is something you should do well before your trip. Whether they're watching in-flight movies, playing games on their electronics, or listening to music as they try to fall asleep, a comfortable set of headphones that keeps their sound private will make your kids and everyone around them happier.
Safe Travels!